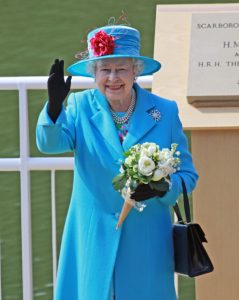 We are deeply saddened by the death of our much loved Her Majesty The Queen and our heartfelt condolences are offered to the Royal Family.
Our Chairperson Beverley Power paid this tribute 'I am deeply saddened by the death of HM Queen Elizabeth II, who was the most amazing woman and Head of State. She set a shining example to us all. Her work for Charity was immeasurable and the ripples of what she achieved in this sector will no doubt continue on for generations to come. Her work may have come to an end, but her legacy lives on in society'
We also offer our sympathy to anyone who has been affected by the death of our head of state and if any of our families would like any additional support at this time, please contact us.
Please note that as a mark of respect and to allow our volunteers the opportunity to watch the funeral, our freephone support line will be closed on Monday. For any emergencies, please email support@cdhuk.org.uk
Photo credit N/K