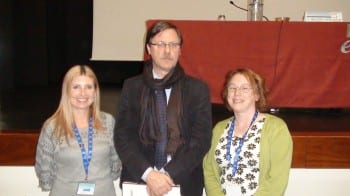 June 28th is CDH Awareness Day Here is what we have going on!
'WEAR 4 AWARENESS' – encouraging everyone to wear a CDH Awareness item on CDH Awareness day on CDH UK has been invited to speak at this years CDH conference/workshop in Rotterdam, which has been arranged by Professor Dick Tibboel and colleagues on behalf of the CDH EURO CONSORTIUM,  and will take place at the Erasmus MC Sophia Children's Hospital, Rotterdam on the 9th-11th June 2013.
The conference aims to provide all of the news and views with regards to CDH and is an opportunity for CDH UK to meet some of the worlds most eminent medics in the field of Paediatric medicine today. It is also a platform for CDH UK to talk about it's work to date and our future aims and objectives and to demonstrate our important role in supporting families and the medical profession. We also hope to meet other support groups and forge new relationships.
Our last meeting with some of these important and influential people was in Rome 2011 and again in Scotland in 2012.
The topics that will be discussed over the 3 day conference will be:
Etiology & Genetics
Developmental Biology of the lung
Prenatal Mudulation
Postnatal care: ventilation
Postnatal care: Pulmonary Hypertension
Long Term Follow up
We look forward to updating you on our return.