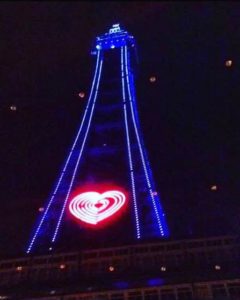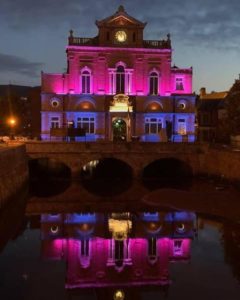 During June we raise extra awareness of Congenital Diaphragmatic Hernia to the general public as it is CDH Awareness Month and on CDH Awareness Day on the 28th June we run our Colours 4 CDH campaign to light up buildings in Pink and Blue. To take part you can contact your local MP or council office or contact a landmark office to request a form for a light up.
Here is a sample text for an email or written Letter:
Dear Sir/Madam,
I support the awareness efforts of registered charity CDH UK – The Congenital Diaphragmatic Hernia Charity reg. no 1106065 & SCO42410 and so I would like to request how to apply for a light up of (building/landmark name) in pink and blue on the 28th June, in recognition of Congenital Diaphragmatic Hernia (CDH) Awareness Day.
(enter a short personal story here if you want)
If you need any further information on the initiative you can contact CDH UK directly by emailing awareness@cdhuk.org.uk
I look forward to hearing from you with the application details or confirmation of light up.
Best wishes.
(Your name)
Once you receive a response/confirmation please email awareness@cdhuk.org.uk
We also use this day to recognise the families who didn't get to take their child home by lighting a candle and to support Stillbirth and Neonatal Death Awareness month which is also in June.
Good luck and thanks for lighting up many lives with your support!